Chetan Clinic Badarpur
Chetan Clinic is serving since 1995 near Sibal Cinema Badarpur. Because Badarpur is located on the Faridabad border, so many buses and metro are available to Badarpur from all the places of Delhi. Chetan Clinic is at walking distance from Badarpur Border Metro Station. Patients coming by local rail, train can get down at Tughlakabad railway station and come on foot.
By match the name and address of the clinic, meet only so that you do not have to regret later because many people have complained by reaching the wrong place.
Patients and their problems are kept strictly confidential.
" उत्तम चिकित्सा और लाभकारी परामर्श प्रदान करने वाला दुनिया भर में प्रसिद्ध एक मात्र विश्वसनीय क्लीनिक "
Address:
BF 16, Near Sibble Cinema, Badarpur, New Delhi, Delhi 110044

Iconic Sexologist of the Badarpur Clinic :
DR. RAJPAL SAINI, B.A.M.S.
45+ years of experience (Ayurvedacharya)

Timing: 7 Days - 10:00 AM to 08:00 PM
Contact Number: +91-9211166888
Customer Support: +91-9817469817
Mail Id: sexologist@chetanclinic.com

Men Sex Problem and Sex Solution
Quick Enquiry
Why
Chetan Clinic.
Well qualified Sexologist doctors team.
Millions of Satisfied Sex Problem Patients.
Neat & hygienic atmosphere.
No side effects of Sex Solution.
Own GMP Certified Pharmacy.
Chetan Clinic serving Since:1995.
Patient friendly our Sexologist doctors.
An ISO 9001:2015 Certified Sex Clinic.
Situated in Heart of India's Capital very easy to reach.
Most Awarded Sex Clinic of India.
Sexologist Doctors are also sub-editor of Health Magazine.
Every day many patients come to Chetan Clinic for treatment and advice. Or take an online consultation for treatment while staying at home.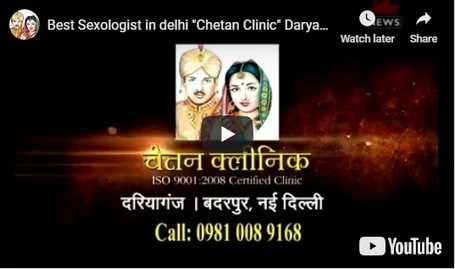 Chetan Clinic
since:1995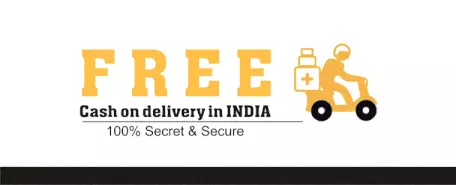 Google Review - Chetan Clinic
cooldude Vikki
Chetan clinic sexologist is best sexologist in Delhi, badarpur, i have premature ejaculation problem last 3 years. I heard about Chetan clinic and I reached here for treatment, I got treatment from here for a few days and in no time my premature ejaculation was cured. He is a best and experienced sexologist in Delhi
Manasvi Sharma
Very excellent treatment for me & good behaviour & well knowledge. He is a greate sexologist in Delhi, Badarpur according me if anyone have any sexual problem so one time get treatment by Chetan Clinic
Jay Pal
Good and experienced doctor with caring handling. Sexologist Chetan clinic is very good doctor and staffs are cooperative . You need to treatment your sexual problems so chetan clinic's sexologist on of the best sexologist in Delhi
Abhishek Chaurasiya
I simple love this clinic just due to the doctor .. The doctor is really very nice and well trained in his field .. They treat really very nice and I'm fully satisfied with his treatment..